The Hotelium project is approaching its fourth anniversary. During this time, many things have changed. In fact, it seems like the world has changed. On the one hand, the pandemic crippled the tourism industry, which also slowed down our plans. On the other hand, cryptocurrencies have advanced significantly during this time. Like any other user technology, so-called decentralized finance or blockchain took its time. The initial scepticism of the conservative financial world is over and today even institutional investors are buying Bitcoin. Bitcoin has become an element of everyday life, as evidenced by, among other things, countries that have recognized it as an official payment.
The progress of crypto however means that the market is becoming increasingly regulated. Governments and banks are speeding up the adoption of appropriate tax and financial legislation. Every crypto company, including Hotelium, will be subject to compliance. It is very likely that changes will take place this year. We do not yet know how they will affect us, but the regulation will definitely benefit our existence and long-term development. Hotelium is a serious, far-reaching project with an elaborate and clear ecosystem, driven by the HTL token. We must always be aware that the field is still young and the potential has barely been touched. It is estimated that today just over 100 million people own cryptocurrencies. All Hotelium members are therefore early adopters.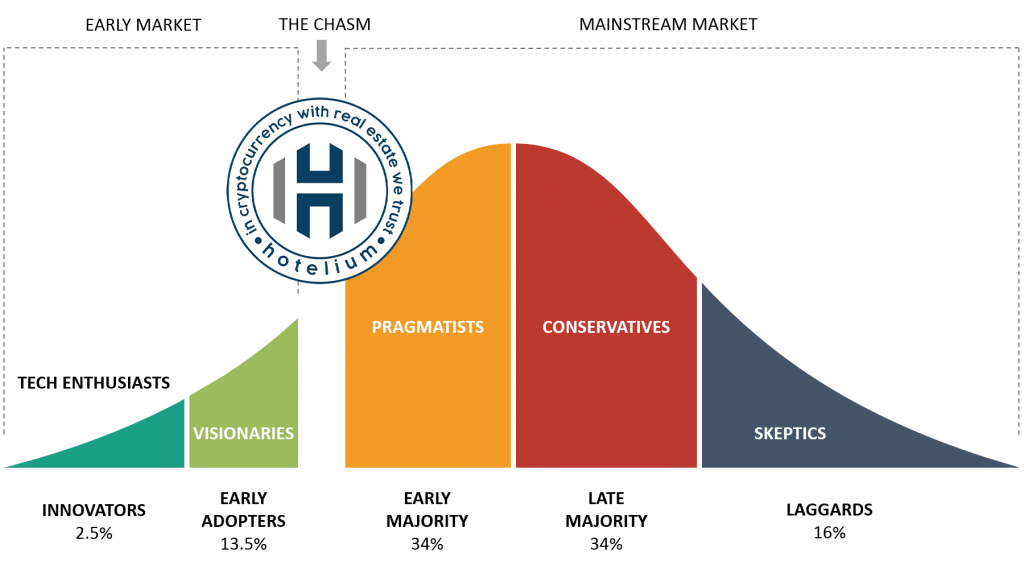 2022 will be a breakthrough in many ways. Tourism is getting back on its feet and will soon be in a new impetus because people miss travel! Cryptocurrencies will soon receive legitimate guidelines and that is also why they are going to surge in all aspects. Soon crypto wallets will be everyday apps. The Hotelium project will go down in history as a pioneer of the field. Our vision already seems to be fulfilled: to enable small investors to become co-owners of real estate and share in profits through the blockchain. Think how much HTL will gain in value over next year when 100 million new users are expected to enter the crypto market!