Our first online weekend webinar is behind us and it was amazing. The fear that the atmosphere would not be right due to the online nature of the event was completely unnecessary. There was laughter, there were tears and there were goosebumps! Above all, the speeches were inspiring and motivating!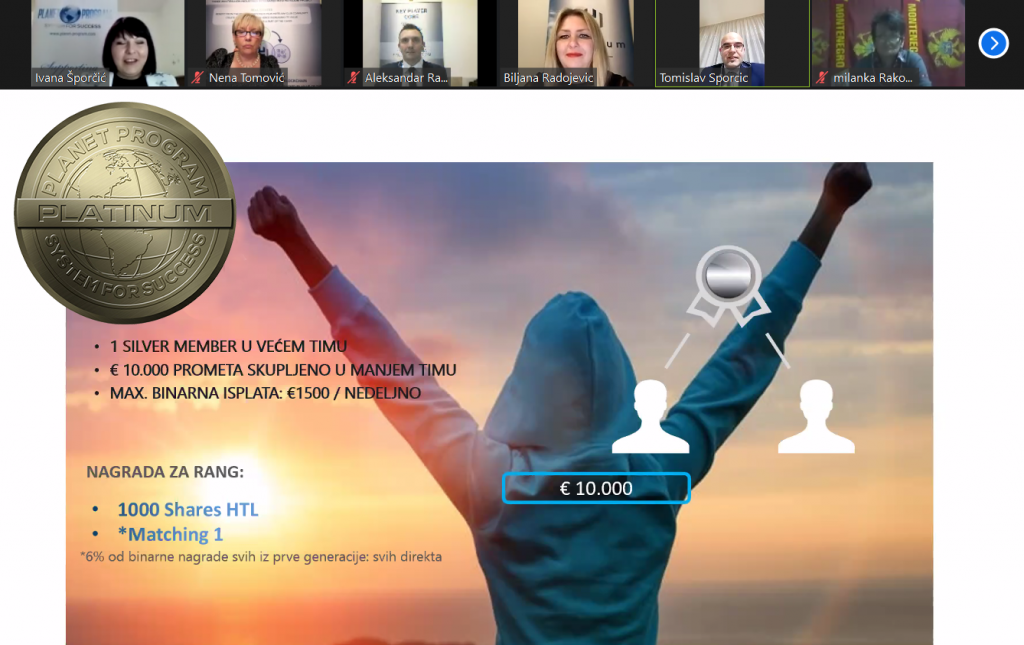 The webinar was attended by 498 members from the 'Yugoslav' region, half of whom listened to all three sessions from start to finish. CEO Vladimir Popović initially provided figures: 12 active markets and 15,000 members from 60 countries. The value of the HTL token has risen from $ 0.50 to $ 1.45 in two years, which is 190%.
The main guests, Marina Muršič and Boris Lupšina, as expected, impressed us with their charisma and incredibly clear messages. Watching a couple who are on the list of the biggest earners in the network marketing industry, how simple they were was downright wonderful.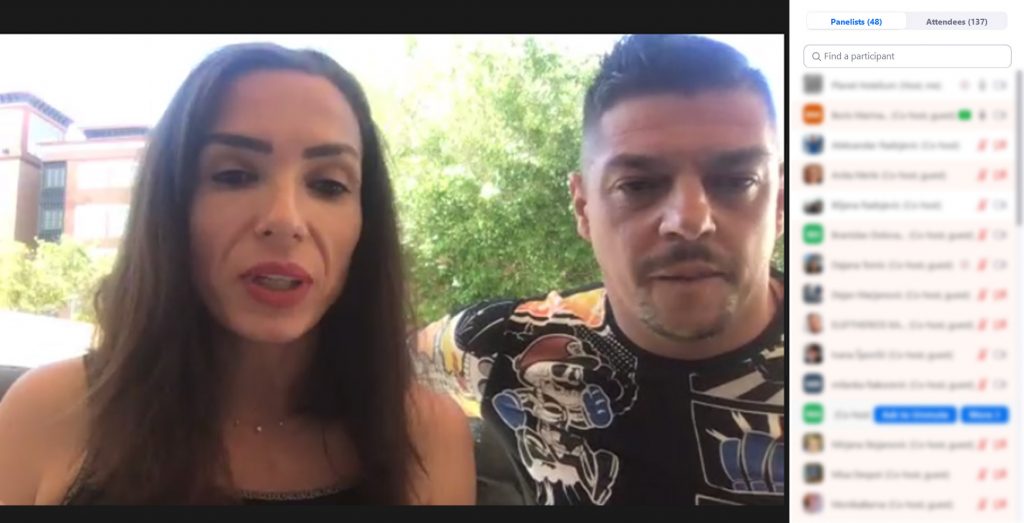 Our regular guest Snježana Ristić add value with her teachings, which she collects from the greatest personal growth coaches such as Bob Proctor, Mary Morrissey and Jack Canfield. Aleksandar Matanović, a pioneer in the cryptocurrency business in the Balkans, also gave an attractive speech and brought complex technology closer to everyone. In the following days, we will upload the speeches to our YouTube channel.
Our army of ambassadors of the Hotelium project has grown by a significant number of fantastic people. Together, we are ready to move the boundaries forward. During the week, we will distribute the promised HTL shares among the participants!
Tickets for our long-awaited live seminar, which will take place on May 29 and 30 in Etno Selo Stanišići, are already on pre-sale at our back-office (under Academy section) and on Monday, March 8, one of the customers will receive a € 1,000 package.
Here you can hear the impressions of some of our members:
We are proud of the mission that drives us forward and the vision that we are gradually realizing: to open the door to the world of real estate to the common man and to offer knowledge and tools so that everyone can reach their full potential.
»The same wind blows on us all: the winds of disaster, opportunity and change. Therefore, it is not the blowing of the wind, but setting of the Sails that will determine our direction in life.«

Jim Rohn