On our eighth award trip our destination was the enchanting Athens – one of the oldest cities in the world. We once again pushed our limits and set a record with 63 enthusiastic travelers. Despite a more modest budget, we embarked on this fantastic destination, playfully renaming it "IP – Important Persons" instead of VIP, thanks to CEO Vladimir Popović.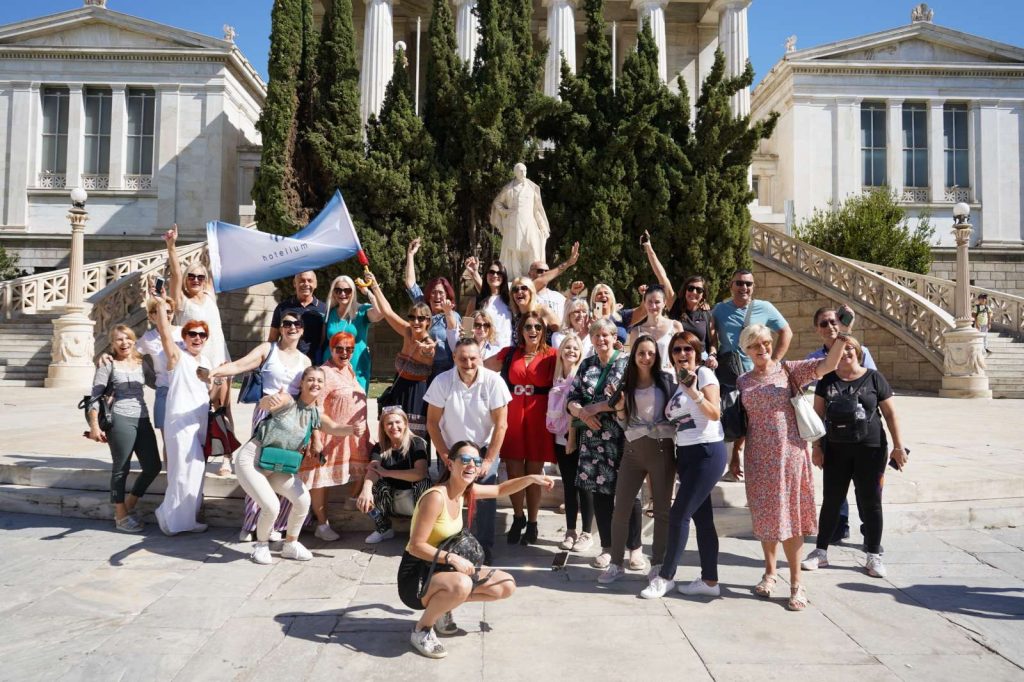 Our journeys are always filled with indulgence, and this time, the weather was on our side, as we enjoyed sunny days and summer temperatures. We visited the legendary ancient Acropolis, tasted authentic Greek gyros, refreshed ourselves with plenty of ouzo, and even sunbathed and swam on the shores of the Aegean Sea.
Of course, the business aspect of our trip was not forgotten. Our two diamonds shared their experiences and the boss exclusively revealed some plans for 2024, about which we will soon prepare a special article.
All 63 participants agreed that such unique happenings are often lacking in our routine lives. We eagerly look forward to our future gathering in Sarajevo, and at the same time, we are full of curiosity about which attractive destination will host us next. Yamas!