Time really flies, as Hotelium celebrates its fifth anniversary. For this event, the company will add 5% more HTL Shares A to everyone who buys or activates their packages during the promotional period between 15 and 29 April, which of course means receiving full dividends for the next 36 months!
On this occasion let's recall a few of the most important milestones of our journey:
In April 2018, the Hotelium project was unveiled
In December 2018, our HTL token comes to the Latoken exchange
In January 2020, HTL reaches the price of 1 $
In December 2020, we enter into contract for our first property, 2 units in a hotel under construction in Batumi, Georgia
In January 2021, HTL exceeds the price of 2 $
In May 2021 we pay the first dividends
In September 2021, we buy three holiday houses in Zlatibor, Serbia
In September 2022, we sign a contract for a piece of land in Zlatibor where we will develop a glamping centre
In January 2023, HTL exceeds the price of 3 $
In April 2023, work on the glamping centre will begin in April 2023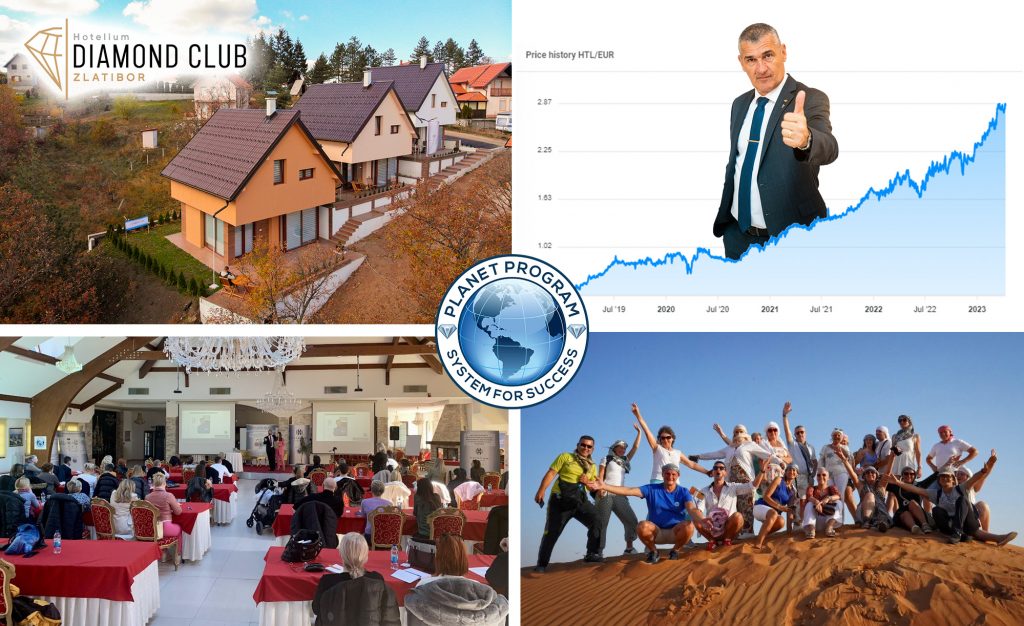 Unfortunately, the path was not paved with flowers, because the pandemic that paralyzed the tourism industry also affected us. Among others, covid has slowed networks in Vietnam, Bangladesh, Turkey and Nigeria. However, we survived and came out stronger. We have successfully increased the volume of business in the European region, as the number of active members is steadily growing, and we have organized many different events, from seminars to VIP trips. The value of the token and the real estate budget is also growing.
Our forecast for the next 5 years:
This year, the amount of dividends will again reach 12% of the value of the property.
Soon we expect the first diamonds, which will be followed by at least a dozen more, 50 new emeralds and 200 platinums
The glamping centre Zlatibor will welcome the first guests as soon as in 2024!
HTL token will exceed the magic value of 10 $ (currently less than 100 cryptocurrencies are worth that much).
The beginning of the Diamond Club somewhere along the Adriatic coast.
We continue to realize our vision: to build a global real estate chain under the Hotelium brand by fulfilling the mission: to provide a better living standard and richer lifestyle for as many people as possible through education and passive income from real estate.
Congratulations on our 5th anniversary!