As we hinted, Hotelium invested in a property in the beautiful mountain landscape of Zlatibor in Serbia. The great potential of Zlatibor was described in a previous article. To summarize, the place serves all types of tourism throughout the year, from skiing to family nature exploration, from adrenaline experiences to spa activities. In addition, a motorway and an international airport are under construction. It is even more adequate for us because the Balkans are the core of Hotelium's business, and Zlatibor lies in the very centre. And if any market has proven that it deserves its own real estate, it is Serbia.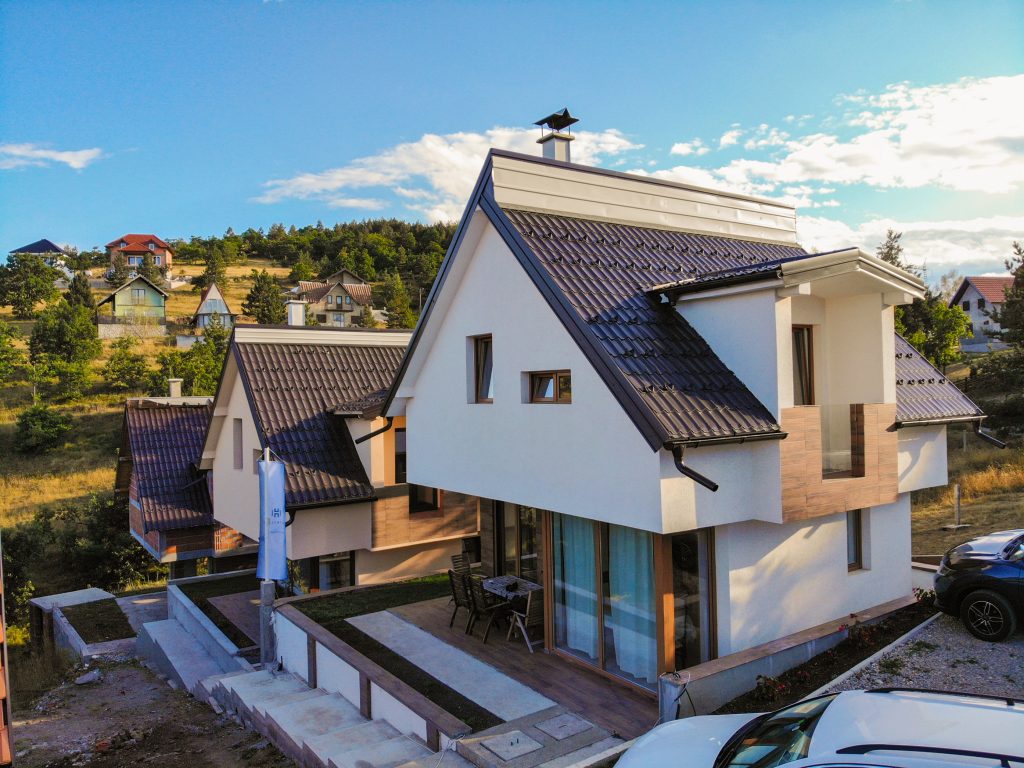 We estimate the entire Hotelium project Diamond Club Zlatibor between €650,000 and 750,000 and three to four years of development. The first phase, i.e. the purchase of three houses in the village of Gajevi, two fully equipped and one under construction, is worth €255,000. This gave us three times 70 square metres of living space on two floors. One facility can accommodate eight visitors and the other two up to six. All the equipment and materials are above standard, and for additional pampering, there is also a sauna in one of the houses. The plan is to further develop the property into a glamping site with all the associated infrastructure, including a pool, recreational area, and conference room.
Hotelium members will be able to go on holiday to 'our' accommodation as early as September 5., paying with HTLs and with your vouchers. The booking option through the back office is not ready yet, but you can easily send the inquiry with dates via e-mail [email protected] and we will respond immediately. First come first served, so hurry! (We shall describe vouchers in near future.) The autumn in picturesque Zlatibor is unforgettable and something to experience! And we are already looking forward to winter magic in Zlatibor. They say the nearby Tornik ski slope will extend one branch right to our village… Welcome!