A nice group of the most successful Hotelium members and leaders met last weekend in the picturesque Serbian town of Zlatibor. People from all over the Balkans, as well as the Alps, came to the VIP event, and the sun was shining bright in the blue sky all the time.
The three-day gathering began with a cocktail and a greeting from the director, continued with a walk in nature and with roštiljada at our Diamond Club estate, and ended with the beautiful visit ethnic village of Sirogojno. We will not forget those lamb sarme, pogače, prebranca and potatoes. In the meantime, we softened our skin in the spa of the Tito's villas complex, where we stayed. The event was a complete success and the atmosphere was top notch all the time. This is due to company, food and rakija as well as the beautiful landscape. That air is truly beneficial for body and soul.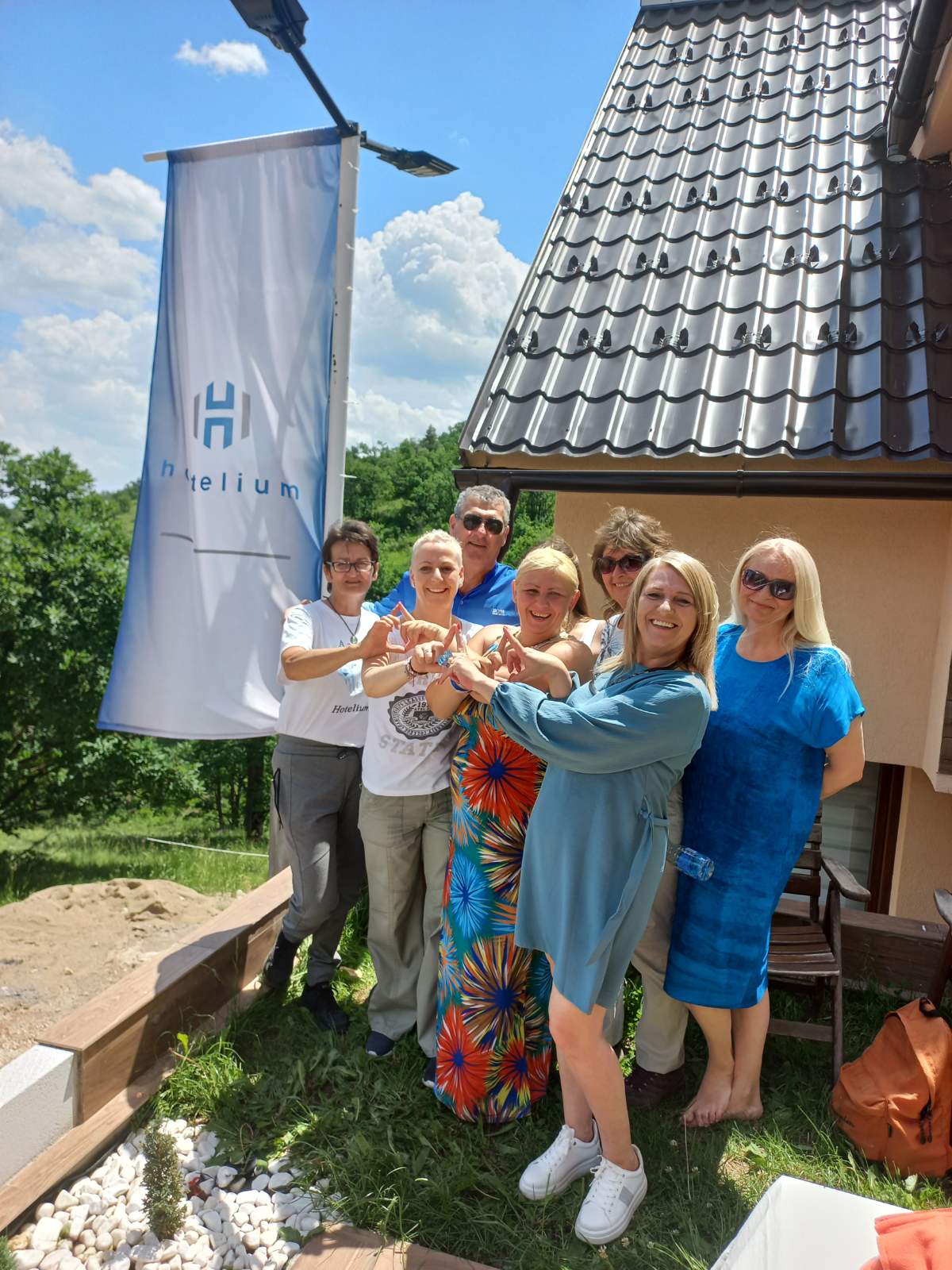 If you fancy such trip, don't forget our big upcoming VIP excursion to Dubai this fall. We are talking about four unforgettable, all-inclusive days in that magnificent city. To highlight the event we have a special promotion between 11 and 17 June. All activated and upgraded packages receive an extra 3% HTL Shares B during this time.
Conditions for qualifying for VIP Dubai:
12. February – 3. September 2022
either activation of Pool Plus package (no upgrade) or activation / upgrade of Founder package or
12,000 € volume in weaker leg together with 5 new directs with minimum 1000 € volume.