Hotelium owns three vacation houses in the natural pearl of Serbia, the all-season picturesque Zlatibor. Members are encouraged to book the accommodation simply through the back office and pay with a voucher from the purchased package and with available HTLs. This is a big step for our project as well as for the tourism industry, which is still neglecting cryptocurrency payments.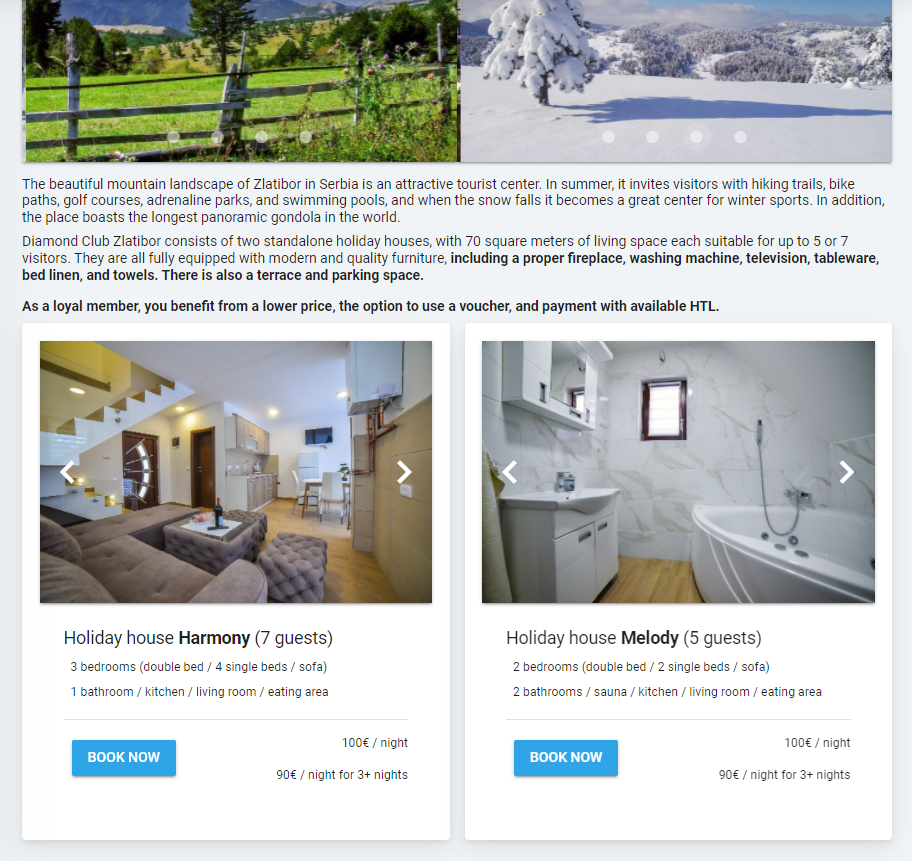 As an active member, you received a booking voucher for 10% of the purchased or upgraded package (more packages = more vouchers). With it, you can settle up to half the amount of the reservation. Please note that the voucher is indivisible, so the difference will not be returned.
The remaining amount plus down payment of 30€ you can pay with available HTLs according to the current exchange ratio. If you don't have enough tokens, they have to be deposited or bought. There is also an option to settle the balance with cash on the spot.
We hope you will all experience the hospitality of Diamond Club Zlatibor and enjoy the really beautiful surrounding nature. And mind that the property belongs to us all, so please take care of it, spread the word, and give it a good rating on Google Maps. We wish you a pleasant stay!